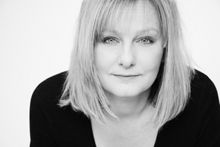 photo:
Koka Stelmach
"Emma is creative, positive, thoughtful and always fun to work with."
- Beryl Richards, Series Producer, 'My Parents are Aliens'
"I love working with Emma. She is smart, committed and creative. I know I can trust her to deliver."
- Sian Edwards-Beal, Executive Producer 'Anatomy of a Closet'
"Emma is an excellent tutor, consistently delivering high quality programmes and attracting excellent feedback. We have worked with Emma time and time again, and will continue to do so. She is focused, reliable, and an excellent communicator, a joy to work with."
- Jonny Persey, Managing Director, Met Film
Emma Lindley is an award-winning film and television director and producer who enjoys strong working relationships with BAFTA and EMMY award winning companies. These include Granada, Glasshead, Teale-Edwards and Ragdoll. Her films have been broadcast on the BBC, ITV and Channel 4 in the UK and sold to TV networks around the world.
Her drama credits as a director include the multi-award winning ITV comedy series 'My Parents are Aliens', teen drama series '24Seven' (ITV) and popular children's series 'Brum' (BBC). Her documentary credits as producer/director include the BBC series 'My Life' and 'Who are We?' and an award nominated one hour special on iconic fashion, 'Anatomy of a Closet' (Ovation TV).
Trained at the Polish National Film School, Emma combines a European approach to directing with an awareness of genre and style gained from over ten years experience making programmes for the UK and world television markets. What unites her films is a commitment to entertainment, beautiful imagery and an empathy with the people in her stories.
She is often employed as a director on a first series to help create the look of a show, and as producer/director she develops and oversees series from original idea to finished programme.
Emma is also an experienced director of corporate films, especially on educational issues for companies like Straker Films and Pukka Films.
Emma has taught direction, screenwriting and acting at Bristol and Bournemouth Universities, and the University of West London and is currently a lead tutor and course designer at the Met Film School in London.